We have the opportunity to launch a new credit card
The bank krungsri x man u at the mall central world which bring credit to football came together in order to appease the fans and manchester united fans in the british isles. A promotion and plenty of activities to offer clients of krungsri credit card redeemable points and accumulate points each. The event organizers have invited special andy cole football legend with the cup. Premireleague the fans feel very close. Along with invited guests celebrated in football, many who are in the works.
We organized the launch of krungsri credit card to promote and attract the right customers into work. By using the special guest andy cloe and big ja a national footballer including celebrities and many invited guests. The call comes as a steady stream of fans and people who love football to join.
There is also cup premireleague get in touch and take a souvenir. Activity in this market to proactively approach customers directly. Feedback flows out very well a nd the targeted customers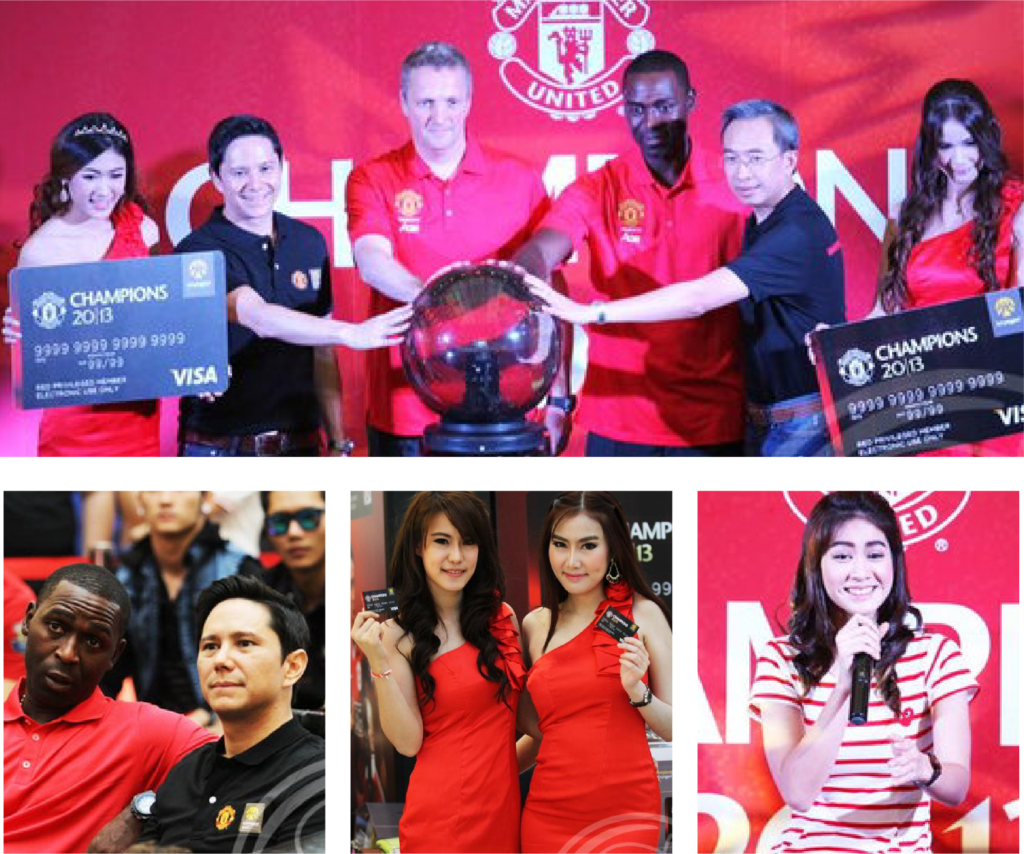 The management of this release has been the focus of the news media. Whether tv broadcast and online. Moreover, we can make contact with redamry fc, a group of fans of the man u to promote activities both before and after the event ended and more channels to promote the event the other one
The record still images and video
The record still images and video to be used to promote this time. Vdo and made to be used as an advertising image of the bank of ayudhya, so customers do not know what events and promotion of the new card. The manchester united football fans dramatically
Marketing of the bank football
With the era of prosperity the top clubs in the world manchester united is the favorite and fervor throughout the world. We are besieged and have seen to this point. It has marketed a new model for bank or credit card to bring football clubs together with a credit card. With thousands of collectors waiting for fans to redeem points each. The launch of this great card. Honored by the english club manchester united has sent teams and football legend andy cole attended the event, allowing fans to remove smoke or prospects that banks need. The result was a success, and with the support of numerous media channels. Make plans to bring football to the credit card market together. The results are satisfactory
ROJ AGENCY is proud to have 100% gender pay parity across the board, with five out of seven departments run by women.
Want to be the smartest person in your office?